The art is printed on quality photo paper as it is the nicest paper for 3D digital artwork. The prints are displayed best in your frame of choice. Frames are not included in the purchase of the prints. Special orders for canvas printing are also available. Feel free to email your inquiries for this type of print.
If there is a type of art you would like to see added to the online catalog, feel free to email your suggestions as well.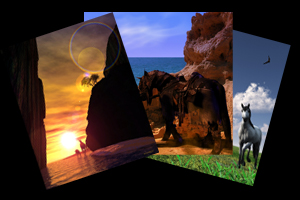 Click on the photos to shop at Star Equines!
Thank you for visiting !